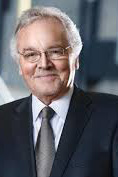 Alan Balfour
Job Title: Professor Emeritus, School of Architecture Former Dean, College of Architecture
Primary Email: alan.balfour@coa.gatech.edu
Website:
http://www.alanbalfour.com
Phone: Work: (404) 385-3893
Address:
Architecture Building
Atlanta, GA 30332-0155
United States
Bio
Educated at Edinburgh and Princeton, Alan Balfour is a Professor Emeritus and former Dean of the College of Architecture at Georgia Tech. He was formerly architecture dean at Rensselaer, chairman of the Architectural Association in London and architecture dean at Rice University. Since 2014 he has held the position of advisory professor to the CAUP Faculty of Tongji University, Shanghai. Most recently he gave a keynote address at World Architecture Festival in Singapore, titled Shanghai 2050, the subject of a work in progress.
Alan Balfour writes on the cultural imagination. His most recent book SOLOMON'S TEMPLE, Myth, Conflict and Faith (Wiley-Blackwell, 2012) studies the constructive and destructive power of faith present in the myths and realities of one place Temple Mount in Jerusalem. Other books include Creating a Scottish Parliament (Finlay Brown, 2005), and three books in Wiley/Academy's World Cities series, New York in 2001, Shanghai in 2000 and Berlin in 1995. This and an earlier book BERLIN: The Politics of Order: 1737-1989 (Rizzoli 1990), received AIA International Book Awards.
Balfour was the year 2000 recipient of the Topaz Medal, the highest recognition given in North America to an educator in architecture. Designintelligence named him among their choice of 30 exemplary design educators for 2013.
Affiliations