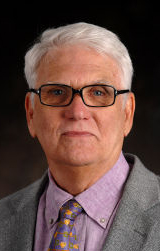 Julian Conrad Juergensmeyer
Job Title: Adjunct Professor
Primary Email: jjuergensmeyer@gsu.edu
Website:
Phone: Work: (404) 413-9197
Address:
United States
Bio
Biosketch
In 2009-2010, Professor Juergensmeyer celebrated his 45th year of teaching law. He practiced law for two years with Squire, Sanders and Dempsey immediately after graduating from Duke Law School but left the practice to join the law faculty of Indiana University (Bloomington). He left there for additional law study in Europe and law teaching in Ethiopia. On his return to the United States, he taught both civil and common law at Tulane University and then had a 30 year stint at the University of Florida before joining the Georgia State University faculty as its first endowed chair-holder. He currently also serves as Adjunct Professor of City and Regional Planning at GSU's sister institution, Georgia Institute of Technology. He is also Professor of Law Emeritus of the University of Florida College of Law where - in addition to teaching - he served as Director of the Growth Management Studies Program, the Center for Agricultural Law, the LL.M. in Comparative Law Program, and the Cambridge Warsaw International Trade Summer Law Program.
Educational Background
1963 – J.D. (with honors and Coif), Duke University School of Law
1960 - Certificat des Etudes Politiques, University of Bordeaux
1959 - A.B. (summa cum laude), Duke University
Fields
Growth Management Law
Zoning and Land Use
International and Comparative Law
View Juergensmeyer's profile at the Georgia State University School of Law.
Affiliations