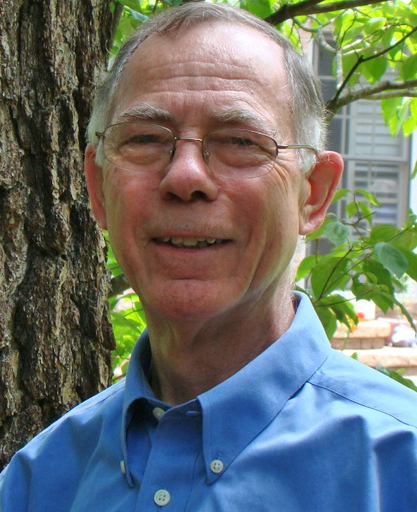 Karl Brohammer
Job Title: Research Scientist II Director, Digital Fabrication Lab (AWPL)
Primary Email: karl.brohammer@coa.gatech.edu
Website:
Phone: Work: (404) 463-2556
Address:
247 Fourth Street NW
Atlanta, GA 30332-0155
United States
Bio
Karl N. Brohammer, Research Scientist II, serving as the Director of the Advanced Wood Products Laboratory (AWPL), College of Architecture. He joined Georgia Tech in 1999 as Project Manager for AWPL as liaison for the College of Architecture Center for Rehabilitation Technology charged with the management of B Budget funds, factory floor and program design phase, equipment fit-out and renovation of the AWPL facility with Georgia Tech Foundation. Tasks included direct interface with COA Dean and staff, equipment collaborations, GT Foundation, architect of record, contractors and service providers. Provided management and scheduling with principal collaborators in developing the Georgia Tech Continuing Education Program (DLPE) and SCM Group USA, Inc. Oversaw Computer Numeric Control (CNC) machine centers Equipment Loan Agreements and training facility fit out. He was awarded 2001 COA Research Service Award. Named Director in January 2002 as part of the management team for Education and Training, Research and Demonstration as charged by the mission by the State of Georgia. He has served as Principal Investigator and Co-Pi on a number of research projects associated with CNC machining applications, furnishing design application, stress deck timber bridge re-measurements and comparative studies of manufacturing in secondary manufacturing in the United States and Italy. Collaborative papers, presentations and reports presented related to the previously listed research studies. During the 1999 through 2010 he has managed and collaborated with an ongoing series of revisions revised training program deliverables to over 1600 industry trainees, supervised professional staff and engaged GRA and PhD students within AWPL Program. Engaged AWPL resources for staff, materials and manufacturing support of the GA Tech Solar Decathlon Project with CNC and traditional machining of prototypes and finished assembly units. A continuous series of facility improvements have been engaged and managed within annual budgets to the present stage of the facility.
Currently engaged in fit out and development of the Digital Building Lab and Digital Fabrication program within the COA School of Architecture MS and PhD programs.
Brohammer is working with GTRI Machine Services as part of their relocation to 7,000 sq. ft at 676 Marietta St, Suite B from Hinman Building to the AWPL Phase II Expansion Project. Co-location of several common machine centers for student access and GTRI. Establishment of materials characterization and test centers to support research activities by T. Russell Gentry, PhD, CE  all in one research location. Reallocation of AWPL factory floor area to support CNC machining, assemblies, wood, plastics, concrete and metal working engaged with senior level research projects within COA School programs.

Professional experience includes US Forest Service summer internships, research assistant LA Tech, Crown Zellerbach Mid South Region inventory forester, Weyerhaeuser Co. Miss / AL Region positions in forest management, operational planning for regeneration, road construction, inventory, silvaculture, harvesting and procurement responsibilities. He served as Technical Director for the Southeastern Lumber Manufactures Association (SLMA) with concentration on market promotion of lumber & by-products, represented SLMA for lumber grading rules and engineered products, LRFD  promulgation and pressure treated wood products, association media publications, co-author 13  Species Spotlights, coordinated industry networking groups, environmental applications for air and storm water permitting, conducted lumber grading seminars, industry mill tours and manufacturing surveys.


Educational Background
1969 - BS (Forest Management), Louisiana Polytechnic Institute
1972 - BS (Business Administration), Louisiana Tech University
1960 - Military Service in the United States Air Force as a Jet Aircraft Mechanic-Multi engine and attained rank of E-4 (Airman 1st Class) prior to enrollment at Louisiana Tech University.
Affiliations