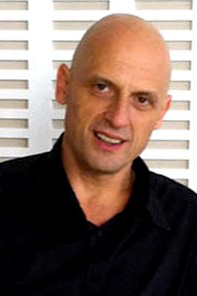 Athanassios Economou
Job Title: Director of PhD Program and Professor, School of Architecture
Primary Email: economou@gatech.edu
Website:
http://shape.gatech.edu
Phone: Work: (404) 894-2073
Address:
247 4th Street
Mez 7
College of Architecture
Georgia Institute of Technology
Atlanta, GA 30332-0155
United States
Bio
Thanos Economou is Professor in the College of Design at the Georgia Institute of Technology. Dr. Economou's teaching and research is in the areas of shape grammars, computational design, computer-aided design and design theory, with over forty published papers in these areas. Recent funded projects include the project Courtsweb: A Visual Database of Federal Courthouses, GSA/US.Courts, $1.3M. Design projects from his studios at Georgia Tech have received prestigious awards in international and national architectural competitions. He is the Director of the Shape Computation Lab at Georgia Tech and the Director of the Art and Architecture in Greece and Italy Study Abroad Program at Georgia Tech. He has been invited to give talks, seminars, and workshops at several universities including MIT, Harvard, TU Vienna, U. Michigan, UCLA, among others. Dr. Economou holds a Diploma in Architecture from NTUA, Athens, Greece, an M.Arch from USC, and a Ph.D. in Architecture from UCLA.
Thanos Economou, PhD
Professor of Architecture
Director of PhD Program
Director of Shape Computation Lab
School of Architecture
Georgia Institute of Technology
Educational Background
Ph.D. in Architecture,  University of California, Los Angeles (UCLA), 1998.
M.Arch, University of Southern California (USC), LA, CA, 1992.
Diploma in Architecture, National Technical University of Athens (NTUA), Greece, 1990.
Fields
Shape grammars
Computer-aided design
Architectural type and style
Courthouse design
Architectural design studio
Visiting Professorships
Visiting Associate Professor: Taught research seminar course in Design Computation, School of Architecture, MIT, Boston, MA, Jan. 2001–May 2011.
Visiting Assistant Professor: Taught research seminar course in the PhD Program, Taubman College of Architecture &Urban Planning, University of Michigan, Ann Arbor, Oct. 2000 – Mar. 2001.