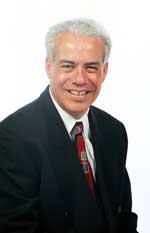 Ronald Mendola
Job Title: Assistant Professor Director, Orchestra
Primary Email: ron.mendola@music.gatech.edu
Website:
Phone: Work: (404) 894-3194
Address:
840 McMillan Street
Room 101
Atlanta, GA 30332-0456
United States
Bio
Ron Mendola holds a Masters Degree in Performance, Trumpet, from the University of Buffalo. Professor Mendola has taught at Georgia Tech since 1979, initially as Director of the Jazz Ensemble and also, since 1993, as Orchestra Director. Ron also teaches Music History at Tech and has taught in the Oxford Study Abroad Summer Program.

Beginning his professional career as a trumpet player, Ron performed with the Buffalo Philharmonic and Atlanta Symphony and with commercial groups and artists including Tony Bennett, Frank Sinatra, Nancy Wilson, Melissa Manchester, The Who, Dionne Warwick, Aretha Franklin, Ella Fitzgerald,Natalie Cole and the Moody Blues. Ron also toured with Henry Mancini, Johnny Mathis, Burt Bacharach, Tom Jones and with his own Atlanta Metropolitan Orchestra under the auspices of Columbia Artists' Community Concert Series.

Ron has also has served dozens of Fortune 500 companies as musical producer, composer/arranger, conductor, video producer and creative consultant. Ron served as musical director and/or songwriter for over fifty IBM Global and National Recognition Events, as well as the Ronald McDonald Children's Charities Awards, the National Sales and Marketing Council, Computer Associates, theGerman Tourist Board and Siemens Industries. In April, he produced and directed a video and live presentations with Arturo Sandoval and Charlotte Church in Hawaii for IBM's Global Golden Circle.
Affiliations