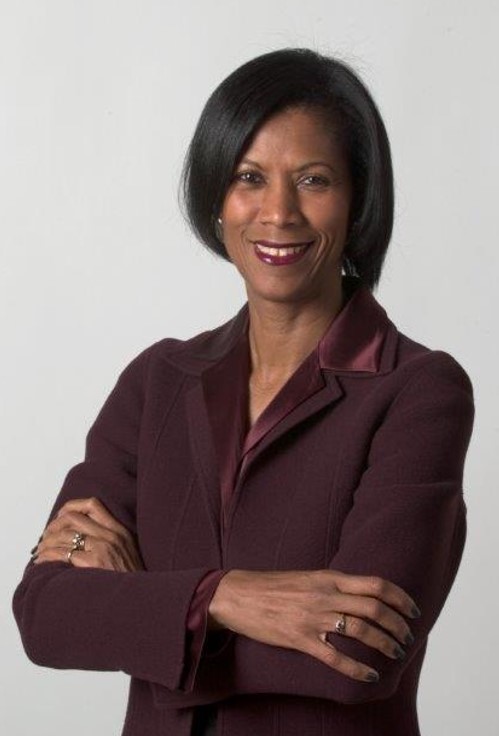 Catherine Ross
Job Title: Harry West Professor, School of City and Regional Planning Director, Center for Quality Growth and Regional Development
Primary Email: catherine.ross@coa.gatech.edu
Website:
http://catherine.ross.gatech.edu/index.html
Phone: Work: (404) 385-5130
Address:
760 Spring Street
Atlanta, GA 30308
United States
Bio
Biosketch
Catherine Ross is an internationally recognized expert on transportation systems planning, urban planning and quality growth. She has extensive experience in both the public and private sector and directs Georgia Institute of Technology's Center for Quality Growth and Regional Development (CQGRD) where she also serves as serves as Harry West Professor and Advance Professor in the School of City and Regional Planning in the College of Architecture. She is a member of the National Academy of Public Administration (NAPA) and past president of the National Association of Collegiate Schools of Planning (ACSP). Ross has served on numerous National Academies committees including the Transportation Research Board Executive Committee, University Transportation Centers Program and on the board of directors of the ENOTransportation Foundation. She earned a Masters Degree and a Ph.D. in City and Regional Planning from Cornell University and completed post-doctorate work at the University of California, Berkeley. She has conducted research for numerous governmental agencies, foundations and the private sector. In July 2009,  Ross was selected to advise the Obama Administration on the first-ever White House Office of Urban Affairs. She is the editor of Megaregions: Planning for Global Competitiveness (Island Press, 2009) and the co-author of The Inner City: Urban Poverty and Economic Development in the Next Century (1997).  Her most recent book "Health Impact Assessment in the United States" was published in 2014. Ross has conducted research on transportation and urban planning and how to make cities, neighborhoods and regions safer, healthier places for all to live. She is the author of numerous articles, books, research reports and media publications including the Wall Street Journal, Urban Land Institute, the Atlanta Journal Constitution and speaks regularly to national and international forums.
Educational Background
Ph.D., City and Regional Planning, Cornell University
M.R.P., Regional Planning, Cornell University
B.A., History, Sociology, and Education Certification, Kent State University
Fields
Transportation Planning/Impact Analysis
Transportation and Infrastructure
Land Use and Regional Governance
Healthy Places
Regional Planning
Urban Revitalization
Sustainable Development and Quality Growth
Synergistic Activities
The Megaregion: Most recently,  Ross has emerged as thought leader in the creation of a new theoretical direction "Megaregions". She has made more than 40 invited presentations on this topic over the last four years both nationally and internationally and is the author of Megaregions: Planning for Global Competitiveness (Ed), Island Press, 2009. She serves as principal investigator on a number of research efforts funded by the United States Department of Transportation to assess the impact of megaregionson both the methodological and operations of current transportation planning practice and administration. This research is developing the pedagogical and conceptual roadmap for identifying and delineating megaregions in the United States. In fifty years more than 400 million people will reside in the United States according to estimates by the U.S. Census Bureau (2006); approximately 70% will reside in or live in close proximity to a megaregion. This population expansion will take place around eight to tenmegaregions, and will place even greater pressures on economic, natural, built, social and infrastructure systems. In both her teaching and research activities Ross integrates sustainability focusing on the increasing urbanization we are experiencing and its implications for redevelopment and future investments.  
Ross's academic work has largely been concerned with the development of metrics to measure the impacts of different transportation investments on the spatial and social structure of urban areas. Recently the work on spatial and social structures has expanded to include metrics to gauge the sustainability and health impacts associated with different transportation plans and technologies. She is one among a very small number of researchers who are currently conducting pioneering work in the field of Health Impact Assessment using (HIA), a relatively new impact assessment tool. The Robert Wood Johnson Foundation (RWJF) and Pew Charitable Trusts funded much of her work in the health arena. Ross has conducted more than six HIAs. One HIA was conducted for the Atlanta beltline project, currently the largest redevelopment project in the United States. She has published extensively. and across a wide range of outlets.  
Ross is engaged in the conduct of research on bringing freight components into statewide and regional travel demand forecasting. Her recent work on freight movement, port facilities, and economic competitiveness, proposed a megaregion-levelmethodological framework to estimate the economic impact of canal expansion on transportation infrastructure and economic growth in Georgia counties located in the Piedmont Atlantic Megaregion (PAM). Linking freight modeling with commodity flow and economic impact analysis, this methodology not only allows us to discover the freight flows at regional and megaregional level, but also provides detailed information of local economic activities demonstrating the use of megaregion-level analysis at the local level.
Ross has been active in a number of significant initiatives. She was appointed to the "Advisory Committee for the White House Office of Urban Affairs in 2009 by President Obama and contributes regularly to urban initiatives at the federal level. She has been widely recognized for the quality of her work and was the recipient of the "Find the Good and Praise It Award" presented in 1998 by Secretary of Transportation Rodney Slater for her work on the National Personal Transportation Survey Team. She is past president of the National Association of Collegiate Schools of planning (ACSP) and has been named to 2009 Atlanta's Top 100 Women of Influence by the Atlanta Business League and named to Georgia Trend's list of Notable Georgians (2009).