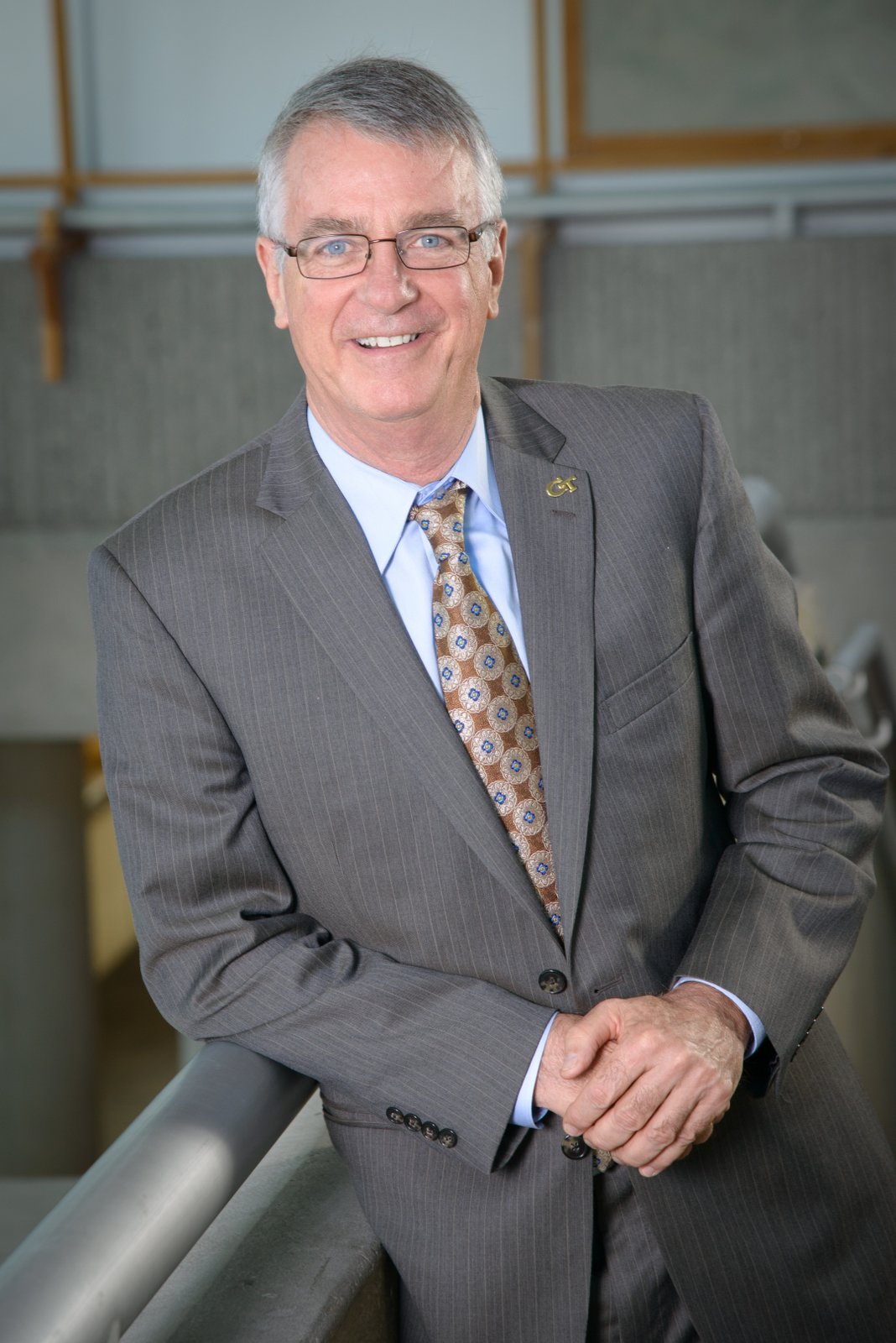 Steven P. French
Job Title: Dean and John Portman Chair, College of Design; Professor of City and Regional Planning
Primary Email: steve.french@design.gatech.edu
Website:
Phone: Work: (404) 894-3880
Address:
245 Fourth Street NW
Atlanta, GA 30332-0155
United States
Bio
Steven P. French is dean of the College of Design and professor of City and Regional Planning at Georgia Institute of Technology. He joined Georgia Tech in 1992 as the director of the City Planning program and served in that position until August 1999. He was the director of the Center for Geographic Information Systems from 1997 through 2011. He served as associate dean for research for the College of Architecture (now the College of Design) from July 2009 through June 2013.
French's teaching and research activities focus on sustainable urban development, land use planning, GIS applications and natural hazard risk assessment. In addition to his administrative assignments, Professor French has regularly taught graduate courses in land use, planning, and GIS. He has graduated six Ph.D. students and advised more than 50 Masters students in City and Regional Planning. He has also served on numerous dissertation committees in Architecture, Civil Engineering and Public Policy.
Over the past twenty-five years, French has been the principal investigator or co-principal investigator on more than seventy research projects. He has participated in a number of National Science Foundation projects dealing with flood and earthquake hazards and was the Social Science Thrust Leader for the Mid-America Earthquake Center, a NSF Engineering Research Center. He has extensive experience in building and managing multidisciplinary teams of social scientists, architects, engineers and scientists. French is the author or co-author of more than 25 refereed journal articles and four books. He has served on the editorial boards of the Journal of the American Planning Association, Journal of Planning Education and Research, Journal of the Urban and Regional Information Systems Association and Earthquake Spectra.
French has served on numerous Institute committees at Georgia Tech, including the conflict of interest committee, the strategic technology investment committee and the strategic plan implementation committee, where he was the liaison for the Burdell Interdisciplinary Design Center initiative. He has also chaired the College of Architecture Reappointment, Promotion and Tenure Committee and served on the Institute RP&T committee.
French holds a Ph.D. in City and Regional Planning from the University of North Carolina at Chapel Hill. Before coming to Georgia Tech, he taught for ten years at California Polytechnic State University-San Luis Obispo. In 1987-88, he served as the visiting professor of resources planning in the Civil Engineering Department at Stanford University. He is a Fellow of the American Institute of Certified Planners and an associate member of the American Institute of Architects.
Educational Background
1980 - Ph.D. (City and Regional Planning), University of North Carolina - Chapel Hill
1973 - Master of Urban and Regional Planning, University of Colorado - Denver
1971 - B.A. with Honors (Economics), University of Virginia
Fields
Sustainable Urban Development
Geographic Information System Applications
Earthquake and Flood Hazard Analysis and Mitigation
Modeling Urban Development Impacts