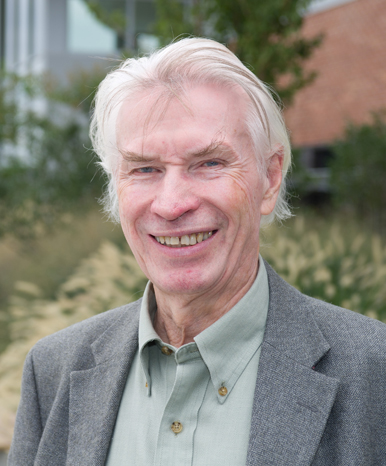 Michael Dobbins
Job Title: Professor of the Practice, School of City and Regional Planning
Primary Email: michael.dobbins@coa.gatech.edu
Website:
Phone: Work: (404) 385-4243
Address:
245 4th Street
Suite 204
Atlanta, GA 30332-0155
United States
Bio
Professor of the Practice Dobbins, formerly Commissioner of Planning and Community Development for the City of Atlanta, participates in and contributes to a variety of planning, urban design, and transportation dialogues in organizations at the local, regional, and national levels. Their focus is to better integrate housing and job choice with transportation and economic development investment in a manner that responds to community aspirations for a better quality of life and civic environment and that encourages place-making partners to conceptualize more equitable and livable futures.

He teaches courses in urban design policy and implementation and freehand drawing for planners as well as studios in the Schools City and Regional Planning and Architecture. In his teaching, he promotes design as a crucial component among all those disciplines that together develop the policy, programming, design, and implementation of urban places. He encourages putting design tools in the hands of neighborhoods, business districts, developers, and local governments to bring about positive change in land use, transportation, and environmental planning and design. He relates design guidance to the regulatory and financing frameworks that carry out municipal development.

His new book on urban design, Urban Design and People, published by John Wiley and Sons in April of 2009, is directed at all with an interest in improving their civic environment. For students, it is a comprehensive text on the theory and practice of urban design and development. For citizens, it is a guide for how to assure that design and development initiatives get done in a way to leave things better than they were before. And for urban design and development practitioners, it is an exhortation to collaborate across the expertise and the "turf" of all those disciplines necessary to get the job done.

Before coming to Atlanta in 1996, Dobbins practiced for 30 years, mostly as a public sector planning and urban design administrator, in New York, New Orleans, Birmingham, and Berkeley. He has taught part-time at Columbia, Tulane, Birmingham Southern, and University of California at Berkeley before coming to Atlanta, and subsequently joined the faculty at Georgia Tech 2002. Dobbins is a registered architect in Georgia and California and a Fellow of the American Institute of Architects. He is a member of the National Council of Architectural Registration Boards; the American Planning Association; the American Institute of Certified Planners; the Urban Land Institute; and the Congress for The New Urbanism. Through the years, he has been active in these organizations at the local and national levels. Through these and independently he has served communities and organizations around the country as a planning and design advisor, most recently as a member of the selection committee for the Rudy Bruner Award for Urban Excellence in 2009.
 
 
Educational Background
1965 - M. Arch., Yale University
1960 - B.A. (Architecture), Yale University

Fields
Urban Design and Architecture
Planning Regulation and Administration
Citizen Advocacy
Interdisciplinary Collaboration
Affiliations