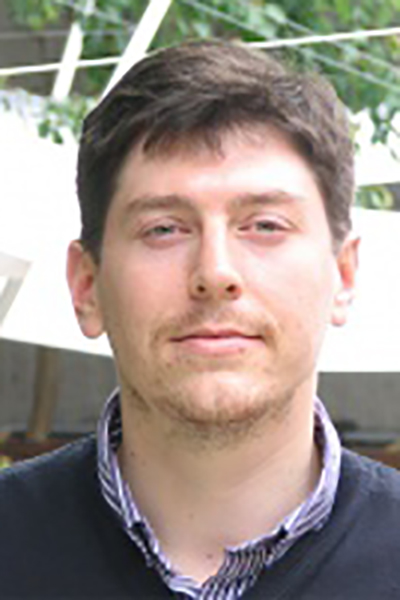 Matthew Swarts
Job Title: Research Scientist II, College of Architecture Research Faculty
Primary Email: matthew.swarts@design.gatech.edu
Website:
http://www.matt-swarts.com/
Phone: Work: (404) 894-6278
Address:
247 4th Street NWCollege of Architecture
Atlanta, GA 30332-0155
United States
Bio
Matthew Swarts is a member of the Research Faculty in the College of Architecture at the Georgia Institute of Technology in Atlanta, Georgia. His work focuses on the translation of human behavioral patterns and perceptions within real and virtual environments into computer models and simulations to better understand design decisions. He often develops custom hardware sensors, interactive systems, and software applications for capturing occupant behavior, testing human spatial perception in 3D virtual environments, running discrete-event and agent-based modeling and simulation, and performing spatial analysis in the intersections between Building Information Modeling and Geographic Information Systems. Mr. Swarts works in the Interactive Media Architecture Group in Education (IMAGINE Lab) in the Center for Geographic Information Systems (CGIS) developing collaborative virtual and augmented environments alongside models of landscape perception and predictive models of building performance based on social interaction probabilities. He works in the SimTigrate Design Lab developing sensor technologies for tracking human behavior in healthcare environments to produce simulation models for optimization of the patient experience. In the Center for Assistive Technology and Environmental Access (CATEA), Mr. Swarts leads several software development projects around custom user interfaces designed using universal design principles. He assists in running the Interactive Product Design Lab (IPDL) where Industrial Design and Human Computer Interaction students come to create functional interactive electronic prototypes. Additionally he teaches courses on computer programming for designers in the School of Architecture, and he teaches courses on designing for interaction and interactive environments in the School of Industrial Design. Mr. Swarts is a co-founder of Paracision LLC, which develops workshops and custom software solutions for design firms around parametric modeling and decision making. He is also the co-founder of Mitto Design LLC, a design consultancy firm for all things interactive.