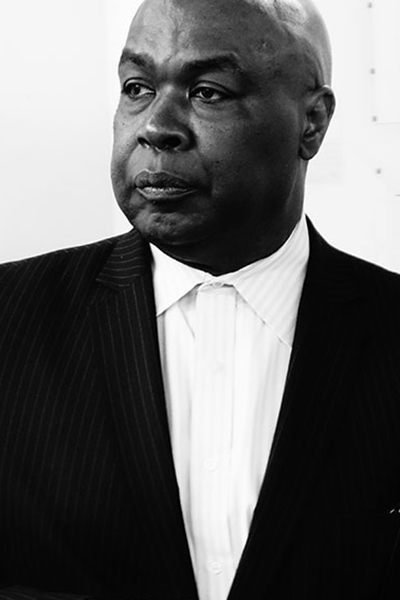 Herman Howard
Job Title: Lecturer, School of Architecture
Primary Email: hhoward@studioshape.com
Website:
Phone: Work: (404) 894-4885
Address:
247 4th StreetRoom 119
Atlanta, GA 30332-0155
United States
Bio
Herman H. Howard is a part-time instructor, non-tenured in the School of Architecture.  For the past five years he taught architectural design studios at the sophomore, senior, and graduate levels. His studios, espically those at the senior and graduate levels, usually deal with architectural problems set within urban fabrics, mainly within the Atlanta area.
Currently, as an employee of Hellmuth Obata + Kassabaum, inc (HOK) in their Atlanta, GA office, Herman collaborates with a number of different Architects, Planners, Landscape Architects and Urban Designers from around the world. The HOK Planning Group (HPG) is made up of very unique and talented indivuadlas that are devoted to an innovative, collaborative pratice focused on improving the quality of people's lives. As the planning arm of one of the largest architectural firms in the world HPG is well positioned to be involved in a number of very exciting projects. As the studio leader for the Atlanta Urban Design Group, Herman has had the opportunity to be involved in a number of different projects that would include but not be limited to the following: A 1,000 acre mixed-use development at the edge of downtown Houston, TX - a 500 acre New American Town just outside of Shangai, China - and the Re-Vision/Master Plan for the 488 acre Fort McPherson in Atlanta, GA.
In the past Howard has worked on award winning project throughout the United States and around the world that would include but not be limited to the following: the Proctor & Gamble Headquarters in Cinn., Ohio / Canary Wharf, London, England / The Ronald Reagan Center in Washington D.C. / the Holocaust Memorial Museum in Washington Cobb Freed & Partners. He was also very instrunmental in the discovery of the African Burial Ground of Lower Manhattan.
He received his Bachelor of Science in Architecture from the University of Souther California in 1981 and a Master of Science in Architecture from Columbia University in 1984. firms with a number of different award winning fiirms that would include; Kohn Pedersen Fox / Skidmore Owings & Merrill / Pei. His work has been published in a number of different monographs and publications. He has been married for 18 years and he and his wife are the proud parents of 4 sons.
Affiliations