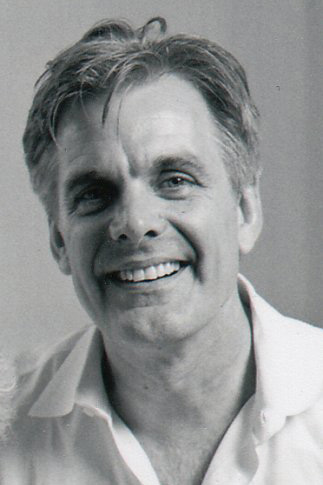 W. Jude LeBlanc
Job Title: Associate Professor, School of Architecture
Primary Email: jude.leblanc@coa.gatech.edu
Website:
Phone: Work: (404) 894-1883
Address:
247 4th Street
Room 357
Atlanta, GA 30332-0155
United States
Bio
W. Jude LeBlanc is an architect and an educator.  His creative work, research, and teaching span the scales of urban design/planning, infrastructure, architecture, interior design, and furniture design.  This work is motivated by three primary agendas, related often in tension: 1. to embody a type of modernity; 2. to preserve quality; and 3. to engage in art-related discourse.  The term modernity is used to designate a self-conscious approach to life and design that is socially progressive and concerned with energy exchange in relation to social equity--it biases invention and experimentation.  The preservation of quality concerns stewardship of cultural and natural resources and environments—today both impulses are often characterized in relation to sustainability. Finally, the superimposition of an art related agenda extends the design process beyond problem solving.  LeBlanc's work is related to issues of prudent energy exchange and shows the continued relevance of both pre-modern and modern modes of sustainable architecture when translated through contemporary needs and means. 
LeBlanc's prolific design and research projects at the scale of urban design/planning, infrastructure, architecture, interior design, and furniture design have been published and have received awards.  LeBlanc's design work is accessible at: judeleblancarchitect.com 
LeBlanc received a Bachelor of Architecture in 1980 from the University of Houston, and in 1982, he received a Master of Architecture from Harvard University. He is currently an associate professor at Georgia Institute of Technology.  He teaches architectural design studios, furniture design and image making/drawing.  He previously was an assistant professor at the University Of Virginia School Of Architecture, and was an associate professor at Harvard University for six years.
LeBlanc is a registered architect in Georgia and with NCAARB.
judeleblancarchitect.com
Fields
 -Furniture
-Architecture
-Urban Design
-Sustainable design (prudent energy expenditures and health) at the scale of furniture, buildings and urban design
-Theories and concepts in relation to representation, design and art
---------------------------------------------------------------------------------------------------------------------------------
RESEARCH AND CREATIVE ACTIVITY
LeBlanc teaches across the disciplines of various design fields, ranging in scale from furniture to architecture, to urban design, with issues of representation, health and sustainability providing continuity. He teaches architectural design studios, theory seminars, a furniture design seminar/workshop and image making drawing studios. His teaching and research interests also include the relation of architecture to painting and film.  In addition to teaching as an associate professor of architecture at Georgia Institute of Technology, he maintains a professional design office.
The design work of LeBlanc includes: furniture and objects; architecture, interiors and installations; planning, and infrastructure and urban design. Many of his building designs and projects have won awards. His design and research has been exhibited and published widely including: Lotus International; Metropolis magazine; the Harvard Design Magazine; Progressive Architecture; Japan Architecture; and Modulus, the journal of the University of Virginia School of Architecture.
Planning, Infrastructure and Urban Design
Incremental Urbanism is a research project, undertaken with Michael Gamble, which sought to retrofit auto oriented infrastructure to accommodate pedestrian systems. This project received an Environmental Design Research Association/Places 2004 Award for Research, and also in 2004, an Architecture for Social Justice Award. LeBlanc, in association with Ellen Dunham-Jones, received a Virginia AIA Design Award for a project for a seven lane bridge in Charlottesville, Virginia, in 1993.
In 1994, in collaboration with Ellen Dunham-Jones, Duke and Patricia Reiter, he was awarded an honorable mention in a design competition related to the Olympic Games in Atlanta. LeBlanc also collaborated with Christopher Coe on a first prize entry to the 1984 Cross Bayou Waterfront Development Competition in Shreveport, Louisiana.
Architecture, Interiors and Installations
The Ellis House, in collaboration with Brian D. Andrews, is currently under construction, and received an ACSA National Design Award in 2005. His design research includes a six year collaboration, also with Professor Brian D. Andrews. Titled I 10-The Gulf Coast States,this work explores the question of how architecture might better respond to local circumstance and contribute to the articulation of particular places. (The projects that resulted from this research have received awards including - three National Design Awards and an
honorable mention from ACSA, a Third Place in the Shinkenchiku Residential Design Competition sponsored by "Japan Architect", two Awards and an honorable mention from the BSA Unbuilt Architecture Awards, a Progressive Architecture Award Citation and most recently an honorable mention in the Housing the Next10 million Competition, sponsored by the California AIA.) . LeBlanc, in association with Ellen Dunham-Jones, received honorable mention in the 1989 National Design Competition for the Memorial to Woman in Military Service for America, Washington D.C.
Furniture
In 2004 he received a GTF grant from Georgia Tech for "Less---Low Energy Furniture Design". It involved the design and production of prototypes of energy efficient furniture. He won first place in the Giant Outdoor Chess Set Design Competition, sponsored by the Boston Society of Architects/AIA & The GAMES Project, in 1992; "Clothes Hanger", a closet made of wire and fabric, designed with Starling Keene, was a winning entry in Design Explorations, 2001, a competition sponsored by Metropolis and Parsons School of Design, in 1991. It would also win an award form the Virginia AIA in 1992.
Most of this work has been published and or/received awards for design excellence.  The attached list indexes design and research projects related to a green agenda in terms of type. 
Affiliations