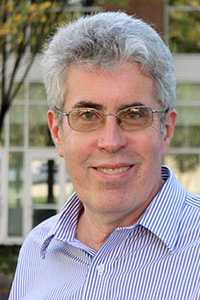 Craig Zimring
Job Title: Director, SimTigrate Design Lab Professor, School of Architecture
Primary Email: craig.zimring@coa.gatech.edu
Website:
Phone: Work: (404) 894-3915
Address:
247 4th Street
room 265
Atlanta, GA 30332-0155
United States
Bio
Biosketch
An environmental psychologist and professor of architecture, Dr. Zimring and his multidisciplinary research group of associated faculty and PhD students focus on understanding the relationships between the physical environment of healthcare and other facilities and human satisfaction, performance, and behavior. He has consulted and directed research with the Military Health System, NIH, Agency for Healthcare Research and Quality, Robert Wood Johnson Foundation, Ascension Health, Centers for Disease Control, MCG Health, LSU Health Science Center, Santa Clara County Valley Medical Center, and numerous other organizations.
He currently serves on the board of the Center for Health Design and has served on the boards of the Environmental Design Research Association, the National Academies' Board on Infrastructure and the Constructed Environment, the Joint Commission's Roundtable on the Hospital of the Future and other organizations. He has more than 75 publications in the scholarly and professional press and has won 10 awards for his research.
Dr. Zimring served as a senior scientist in developing the 2010 New York City Active Design Guidelines, the first evidence-based active design guidelines, and chaired the Health Environments Research Summit (2006) and the EBD 2.0 Summit (2008). The Emory Hospital Neurocritical Care Unit that the Georgia Tech team helped plan and design won the 2008 Society of Critical Care Medicine Design Citation for the best ICU design.  

Educational Background
M.S., Ph.D. (Environmental Psychology), University of Massachusetts, Amherst
B.S. (Psychology), University of Michigan

Fields
Environmental psychology
Active living
Evidence-based design
Healthcare safety and effectiveness
Patient-centered care
Affiliations