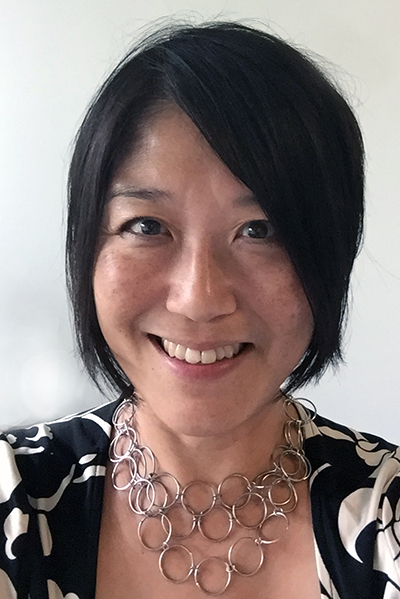 Julie Ju-Youn Kim
Job Title: Associate Chair, Director of Undergraduate Studies and Associate Professor, School of Architecture
Primary Email: julie.kim@design.gatech.edu
Website:
Phone:
Address:
United States
Bio
Julie Ju-Youn Kim RA AIA is the Associate Chair of the School of Architecture, Director of Undergraduate Studies, and Associate Professor at Georgia Institute of Technology. She is also founder and principal of c2architecturestudio, an alternative practice dedicated to craft, making and building framed by questions of technology, the environment, culture and gender. 
c2architecturestudio's creative efforts have been recognized by noteworthy awards, including a 2013 AIA/DC Unbuilt Award of Merit (infoCUBE: Light Monitors); 2008 Society of American Registered Architects Design Award (Dentalium); and a 2001 AIA National Honor Award (Huntington Woods Community Center). Most recently, Julie was included in the 49th Anniversary edition (November 2015) of SPACE in the feature The Creative Geography of Korean Architects in the World. c2architecturestudio has been included as one of 12 architectural firms included in Architect (Korean Architects Association) "Young Korean Architects in the Global Context," and was also included in Architectural Record's Emerging Architect series (June 2010). Julie's original work has been exhibited at the Kibel Gallery, Cranbrook Art Museum, District Architecture Center (DC), Detroit Public Library, FLAK Gallery, and the Detroit Artists' Market. She is currently working on a book (Routledge, September 2016 publication date) that offers a lens to view applied urban and architectural design principles on cities and sites in transition, revealing their potential through new urban landscapes, architectural provocations and the inherently optimistic acts of making and building.
As an educator and practitioner, Julie is committed to broadening the platform and audience of architecture by building bridges and fostering connections between the academic and professional studios. Her previous academic appointments include Associate Professor, Director of the Summer Institute, and Director of the Comprehensive Building Design Studio at The Catholic University of America; Associate Professor and Director of the Graduate Program at the University of Detroit Mercy; Visiting Professor at the University of Maryland; Visiting Professor for the Paris International Studio at Lawrence Technological University; and Visiting Professor at Boston Architectural College.
She earned her BA from Wellesley College and her M.Arch from the Massachusetts Institute of Technology
Affiliations